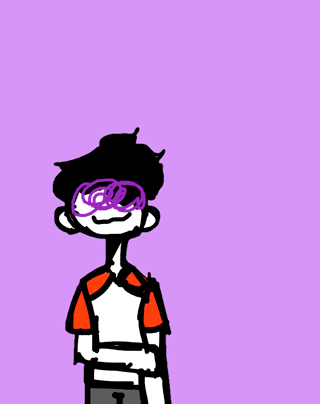 Kinda a vent(TW: Flash)
My friends don't accept me. They never use my pronouns only 4. One of them said "non-binarys don't exist it would be impossible." I hate them so much. It makes me feel really uncomfortable when they dont use my pronouns, next i dont watch DSMP members anymore and my friends are all mad at me because of that. It gets me really stressed. Then i have my mom who yells at me all the time. I wish my life was better, ive havent moved in life.
58 days ago 32 views 10 frames
This User's Other Animes
Get App
Draw your original anime with iOS/Android App!
---