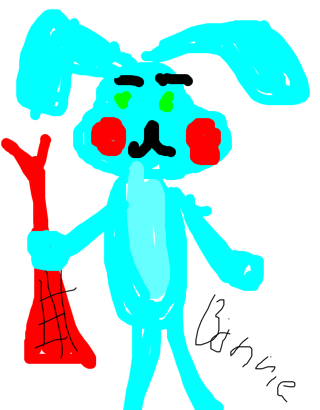 FNaF2 song : Toy Bonnie is a Happy One : TOY BONNIE
-FIXED TITLE AND DESCRIPSION- Shout out to LefeonsRCute for telling me to do this anime! Thank you! Comment other ideas in the comments below!
1679 days ago 91 views 7 frames
This User's Other Animes
Get App
Draw your original anime with iOS/Android App!
---