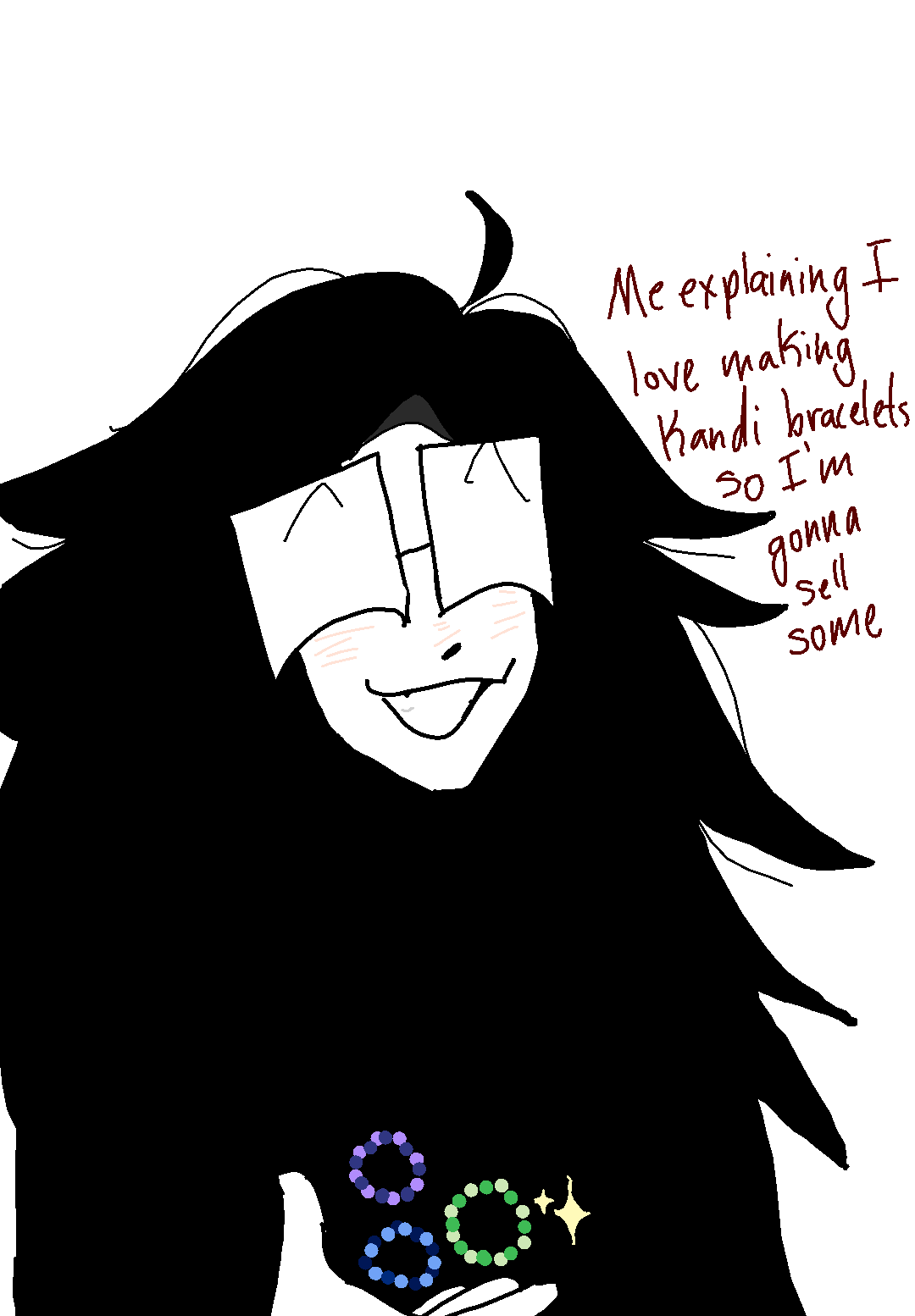 Kandi problems
Hasn't happened yet but I know it will. I have a dr*am one that matches with george but idk if I want to reuse the beads or just sell it bc I make it known how much I hate dre*m and his stans so I don't want it to be hypocritical. I made this one before all the bonkers event like before I knew he mocked native americans, is a trumpie, got his followers to swat a poc lesbian and then said his fanbase wasn't anti black to that black lesbian's face and all that other bs.
59 days ago 62 views 6 frames
This User's Other Animes
Get App
Draw your original anime with iOS/Android App!
---